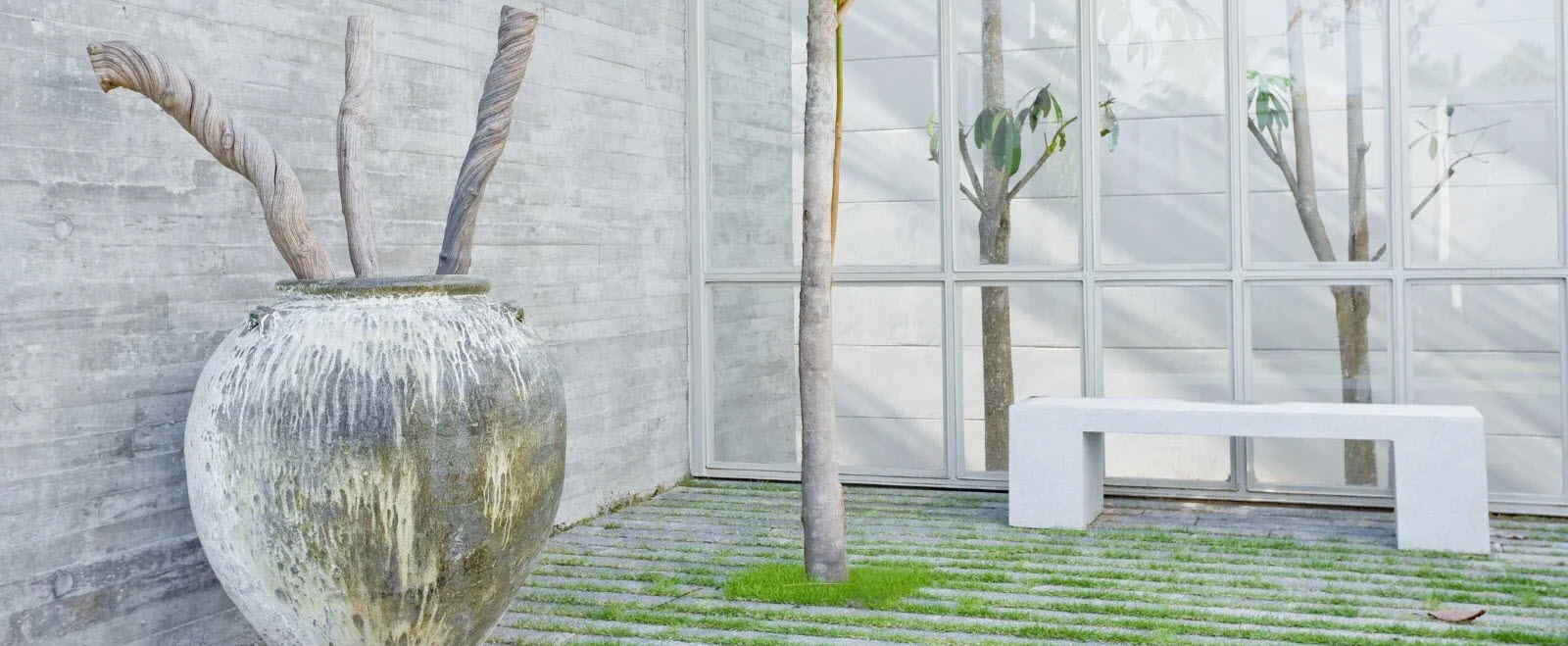 Commercial Landscapers By The Bay, San Jose CA 
Do you know how to safeguard trees in a drought? Many landscape owners move quickly to quench the thirst of lawns and flowers but neglect watering mature trees when droughts strike.
But, it's important to remember that our green standing guardians represent years of irreplaceable growth, and the advantages of trees in our communities include improving air and water quality, reducing ambient temperatures, and offering an elegant living space for Multi Family, HOA and Condominium landscaping, and many more besides.
TIMING IS CRITICAL
When it comes to commercial landscape maintenance, by the time trees begin to show the impacts of drought, they have already endured a great deal of stress. Signs to look out for include wilted or sparse foliage, leaf scorch, premature color change, and leaf defoliation.
Beyond these signs, a tree suffering from insufficient water is far more prone to disease and pests that may well stunt growth or even threaten its life. The good news is that by acting as stewards for the trees that provide such character to our landscapes. With proper care and timing, we can help trees not only survive but thrive in the face of drought.
WATERING IS AN ART
Ensuring that your trees receive the correct amount of water is something of an art, but a little know-how can go a long way.
It is crucial that trees are watered deeply enough that moisture penetrates down through the roots, so it is better to water at higher volumes less often than to water frequently but insufficiently, leaving water on the surface where it will simply evaporate.
From the perspective of a commercial landscaping company, heavy clay soil may require less frequent watering and sandy soils more often than not, while trees planted on slopes for example will benefit from low flow drip irrigation to avoid runoff.
10 DROUGHT FRIENDLY TIPS FOR HEALTHIER TREE'S

Water in the early morning or evening to minimize evaporation

Water to the tree's drip line, keeping in mind that the root spread can be even wider than the canopy

Mulch around trees to reduce evaporation; create a donut-shaped layer rather than a volcano to avoid exposing the trunk to risk of infection

Younger trees will require lower-volume and more frequent watering, while mature trees will require higher-volume but less frequent watering

Do not water the trunk of the tree as this can attract pests

Moisture testing the soil to a depth of one foot will indicate how well water is penetrating

When planting new trees, turn to a trusted tree care specialist for advice on

drought tolerant trees for the Bay Area

that will require less water

Avoid use of fast-release fertilizers during drought

Trees near foundations and hardscape will require more water

Seek assistance from a

certified San Jose Arborist

if pruning is necessary during drought to avoid unnecessary stress
DROUGHT RESOURCE MANAGEMENT
When it comes to HOA and Condominium Landscape Maintenance in San Jose Ca, there are few drought resources more precious than trees and water. As such, it is our responsibility to take care of the first while being smart about the second.
Here at FloraTerra, we are proud to say that our ISA certified arborists are also experts in Multi- Family and HOA Landscape Maintenance.
Whether you require irrigation services for your trees and landscaping, tree trimming, or commercial landscape design services, our impassioned team is ready to help.
BY THE BAY LOCATIONS:
| | | |
| --- | --- | --- |
| Santa Clara County | Alameda County | San Mateo County |
| Silicon Valley, CA | Fremont, CA | Palo Alto, CA |
| San Jose, CA | Newark, CA | Menlo Park, CA |
| Santa Clara, CA | Union City, CA | San Carlos, CA |
| Sunnyvale, CA | Hayward, CA | Belmont, CA |
| Mountain View, CA | San Leandro, CA | Redwood City, CA |
| Cupertino, CA | Alameda, CA | Foster City, CA |
| Milpitas, CA | Dublin, CA | Burlingame, CA |
| Morgan Hill, CA | Pleasanton, CA | Daly City, CA |
| Gilroy, CA | Livermore, CA | South San Francisco, CA |
For More Information, Call 408.275-1200 or Click Below