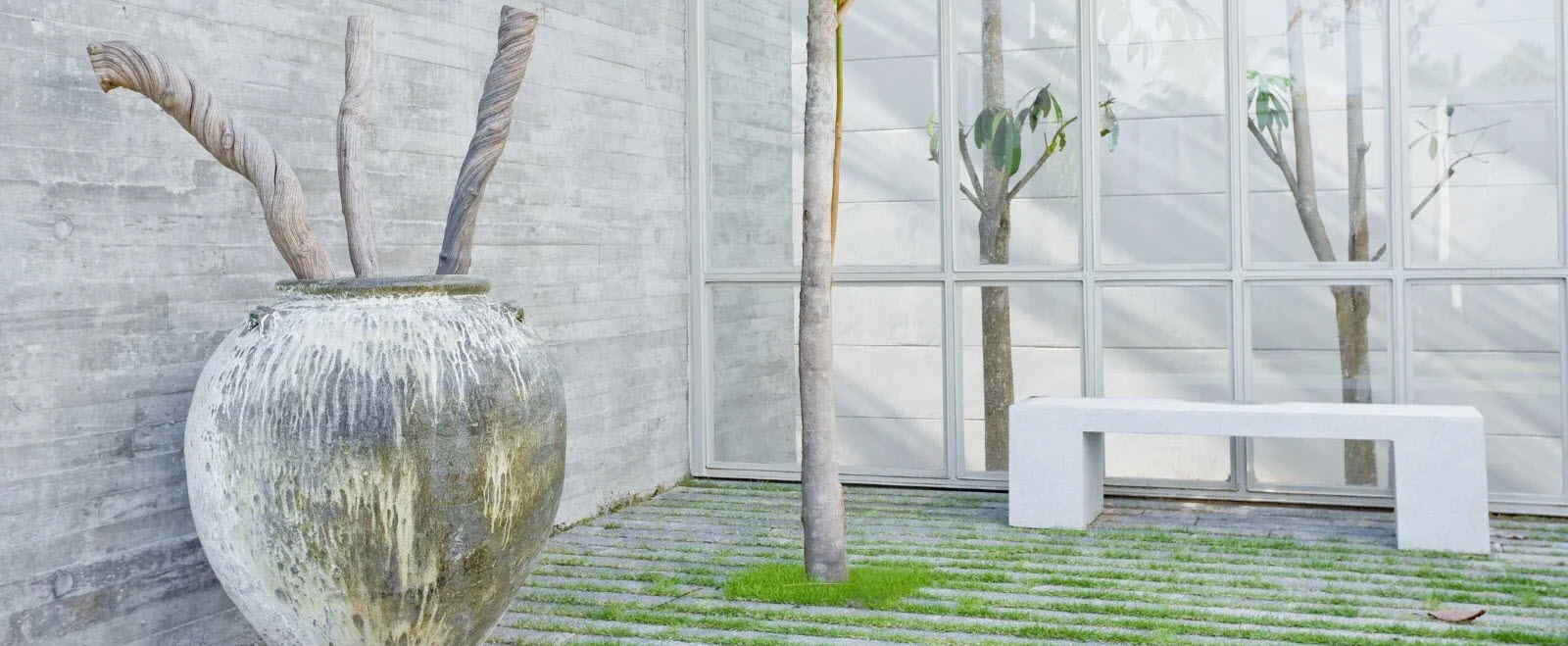 5 Tips for Exceptional Commercial Landscape Maintenance
When it comes to realizing the potential of any commercial property, partnering with a high-caliber San Francisco Bay Area Landscape Company can truly make all the difference. Whether green spaces will serve a corporate campus, retail customers, or HOA residents—to name but a few examples—there is no denying the numerous health and well-being benefits that sculpted foliage can provide.
From increasing curb appeal to boosting occupancy, well-designed and maintained commercial landscapes offer an excellent return on investment. However, certain qualities are required in any landscaping company if they are to excel on your behalf. Read on as we consider the top factors that you should be looking for exceptional commercial landscape maintenance.
1. Clear Communication
While quality of communication may not be the first pitfall that comes to mind when imagining what might let down landscaping clients, this factor is make-or-break for lasting, prosperous, and rewarding collaborations between commercial clients and their landscape maintenance contractors. As such, any potential candidate should be able to showcase:
Proactivity as they make recommendations and highlight future considerations
Responsivity as they remain on call 24/7, answer the phone, and respond to messages promptly
Modernity as they leverage contemporary technology to manage tasks in real-time and make communication more convenient
While landscaping may be a practice as old as time, commercial clients should certainly anticipate that their contractors will operate firmly in the 21st century. To give an example, we use cloud-based technology and a user-friendly FloraTerra smartphone app to give our clients instant access to what's happening on—and under—the ground.
2. A Client Service Team That Cares
A landscaping company that is always only a phone call away is only useful if the person you speak to knows your property inside and out. Great professional interactions are just as much defined by long-term relationships as they are by outstanding communication.
That's why we assign a dedicated account manager and operations manager to each of our commercial property clients. In this way, we can ensure that both the FloraTerra representative you speak to and those leading your dedicated team on-site are always familiar with your day-to-day operational requirements, preferences, and long-term goals.
These skilled and seasoned professionals will plan and coordinate every facet of your maintenance contract, ensuring that commercial landscape safety protocols are always followed, materials and equipment are to hand, teams are trained and supported, landscape health is monitored, and irrigation infrastructure is fully maintained.
3. A Wealth of Knowledge and Expertise
There is a vast difference between the know-how needed to keep a garden and the skill required to maintain exceptional commercial landscaping. Ensuring efficiency, consistency, quality, and outstanding value begins and ends with true expertise in the field of professional landscape maintenance.
Here in the Bay Area where droughts are likely to continue, a veteran company like FloraTerra can provide access to drought-tolerant landscape design architects, irrigation experts, arborists, plant health specialists, ornamental horticulturists, and much more. When partnering with a landscape company that offers a full-spectrum umbrella of services and experience, you can enjoy the confidence that the deliverables required to honor your contract agreement year-round are already in place.
4. Proactive Maintenance and Landscape Improvements
If you are keen to boost customer numbers, attract new tenants, increase property value, or reinvent your company's public perception, your commercial landscape maintenance company should be ready and able to assist.
From show-stopping aesthetic enhancements to improving landscape safety or mitigating the impacts of foot traffic, your account manager will be able to advise on what's possible—if your operations manager hasn't already highlighted the opportunity. With a gold-standard commercial landscape company on speed dial, you have a pool of specialist creatives at your disposal.
5. Attention to Detail
Whether the commercial landscape in question is a brand-new installation or evolving into maturity, at FloraTerra we understand that it will be entirely unique. That's why we base our  proposals on accurate evaluation. By getting started with a clear overview of your landscaping needs, we can set clear quality expectations and ensure that our contractor-client relationship always remains in alignment.
The FloraTerra team has proudly provided high-quality, cost-effective, and consistent commercial landscape services across the broader Bay Area since 1997. We draw upon this firm foundation as we strike the perfect balance on behalf of each of our clients, ever-keeping your ROI in clear focus. If you are ready to choose a dependable landscape maintenance partner that will exceed your expectations so that you can focus on excelling elsewhere, connect with our team today.
To Learn More About our HOA Landscape Company, Call 408.275.1200 or Click Here