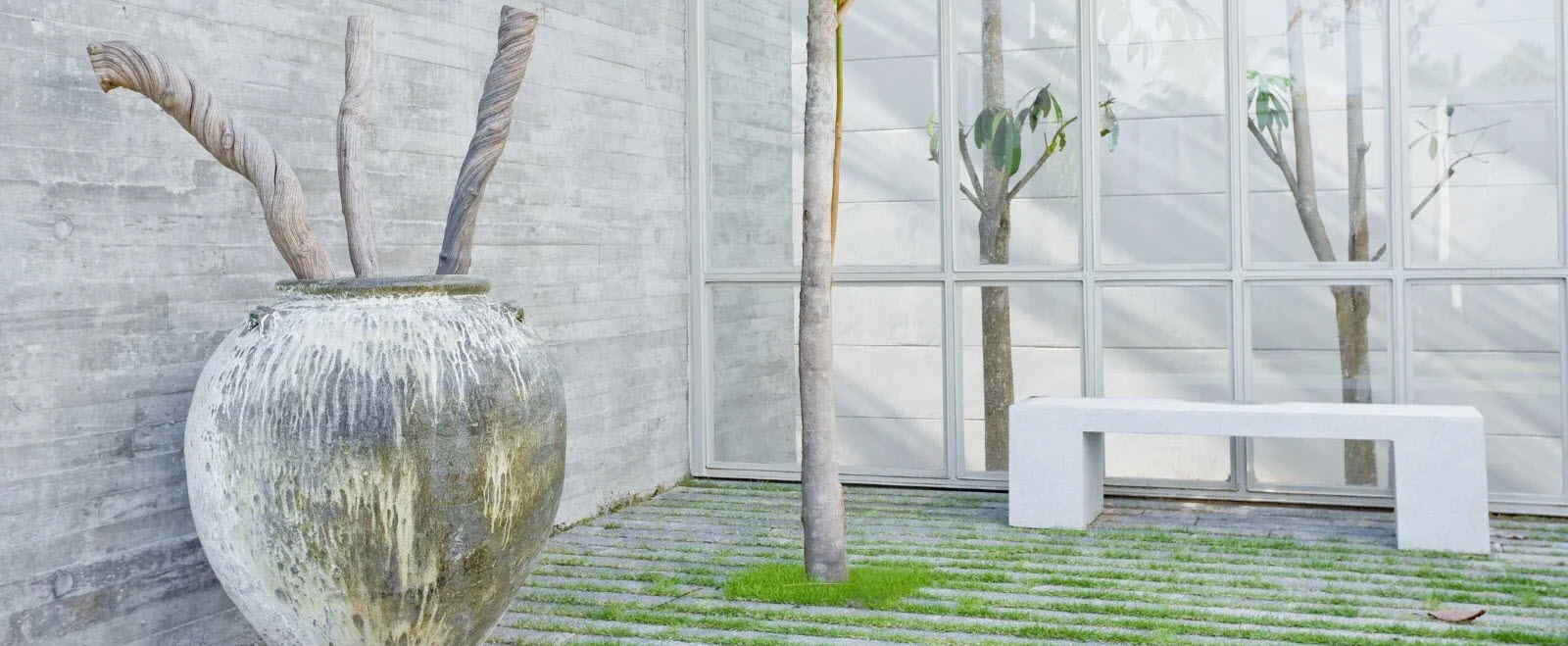 Here's How Great HOA Landscaping Can Boost Your Property Value
Property owners across the Bay Area have been enjoying fantastically favorable real estate conditions of late, with the median sales price of single-family homes increasing 13% year-on-year.
However, in this highly competitive regional market, commercial property managers, HOAs, and common interest property alike are always looking for ways to enhance their realty assets even further.
An excellent opportunity in this regard is to renovate HOA & Condominium landscaping and hardscaping that is currently lacking. In fact, a recent survey of real estate agents revealed that this simple measure can boost property values by as much as 30%.
This offers great promise not only for resale potential but also for realizing the countless other advantages that come with enhanced curb appeal, such as increased occupancy, common area perception, and property value.
Intelligent HOA Landscape Design Offers a Host of Impressive Benefits
Your trusted HOA landscapers can add value via a host of strategic landscape enhancements.
Not only can they support you in restoring neglected areas, updating existing infrastructure, and transitioning plantscapes for improved drought tolerance.
In addition, they can transform the experience of all using the space with features such as outdoor fitness equipment, creative seating, sports and play areas, edible gardens, telecommuting zones, and more.
These days, the possibilities for sophisticated landscaping enhancement are just about endless!
Anticipate HOA Landscape Costs and Have a Solid Plan for ROI
Of course, any truly worthy HOA landscape design will not only offer initial wow-factor but also be curated with long-term oversight and maintenance in mind.
As specialists in Landscape Management for Commercial Real Estate in Santa Clara County Ca, we know how to implement stunning green spaces that will be efficient and cost-effective to maintain.
By aligning our HOA landscape design strategies with your unique vision and future aspirations, we can add value to your common area property that includes tangible returns on investment.
For example, the right HOA, condo, and apartment landscape maintenance approach will mean a more pleasurable daily experience for residents.
Crucially, as HOA landscape design specialists, our job is to ensure that our work benefits clients in as many ways as possible, for greater resilience and prosperity no matter which way the weather or economy turns.
Harnessing Technology For Even Greater Gains
At FloraTerra Landscape Management, we're always reminded that the world of HOA & Condominium Landscaping moves far faster than many outside of our industry imagine.
For those we serve, this means that a dazzling array of advancements are available and we can place them at their fingertips.
For example, a cutting-edge landscape design company will be able to provide a user-friendly digital portal that can be tailored to meet your needs.
If you want your HOA residents to be able to inform specialist landscapers for apartment buildings of an urgent maintenance issue, with our FloraTerra app they will be able to do so using only their smartphone.
Simultaneously, the latest in weather-adaptive smart irrigation systems allow us to halve water use on many commercial properties.
Thoughtful and modern outdoor lighting helps us extend welcoming outdoor experiences into the evening, creating a sense of decadence that any property can benefit from.
Making Dramatic Water Savings for Bay Area Landscapes
Whether you wish to boost property value in pursuit of an immediate sale or simply to maximize long-term gains, a cost-efficient landscape is always a desirable feature.
Here in the Bay Area, drought is a real concern and water rates that rise year-on-year eat into property budgets reducing their overall potential.
The salve to this situation is effective water management under the guidance of conservation experts.
Alongside the latest irrigation technology, we can harness xeriscaping principles, drought-tolerant plant selection, water recycling, and more to keep your landscapes looking verdant on a reduced watering budget.
Get Real Results with the Right Commercial Landscaping Collaborator
Strategic landscaping enhancement is ideal for boosting property value, reducing landscape maintenance costs, and so much more.
If your property currently features outdated landscaping or neglected infrastructure, an intelligent update could yield sizable returns, so why not get the competitive edge with our commercial landscape service?
At FloraTerra, we understand the power that we have to drive success for our clients and have proudly strived to do so daily for more than 25 years.
To discover how we can help you elevate your property to the next level, give our team a call at 408-275.1200. Alternatively, use our contact form to schedule a free no-obligation assessment of your landscaping.
Plus, for timely landscaping tips and updates, don't forget to sign up for our commercial landscaping blog.
To Learn More About our HOA Landscape Company, Call 408.275.1200 or Click Here
Areas We Service:
| | | |
| --- | --- | --- |
| Santa Clara County | Alameda County | San Mateo County |
| Silicon Valley, CA | Fremont, CA | Palo Alto, CA |
| San Jose, CA | Newark, CA | Menlo Park, CA |
| Santa Clara, CA | Union City, CA | San Carlos, CA |
| Sunnyvale, CA | Hayward, CA | Belmont, CA |
| Mountain View, CA | San Leandro, CA | Redwood City, CA |
| Cupertino, CA | Alameda, CA | Foster City, CA |
| Milpitas, CA | Ardenwood, CA | Burlingame, CA |
| Morgan Hill, CA | Warm Springs, CA | Daly City, CA |
| Gilroy, CA | Mission San Jose, CA | South San Francisco, CA |