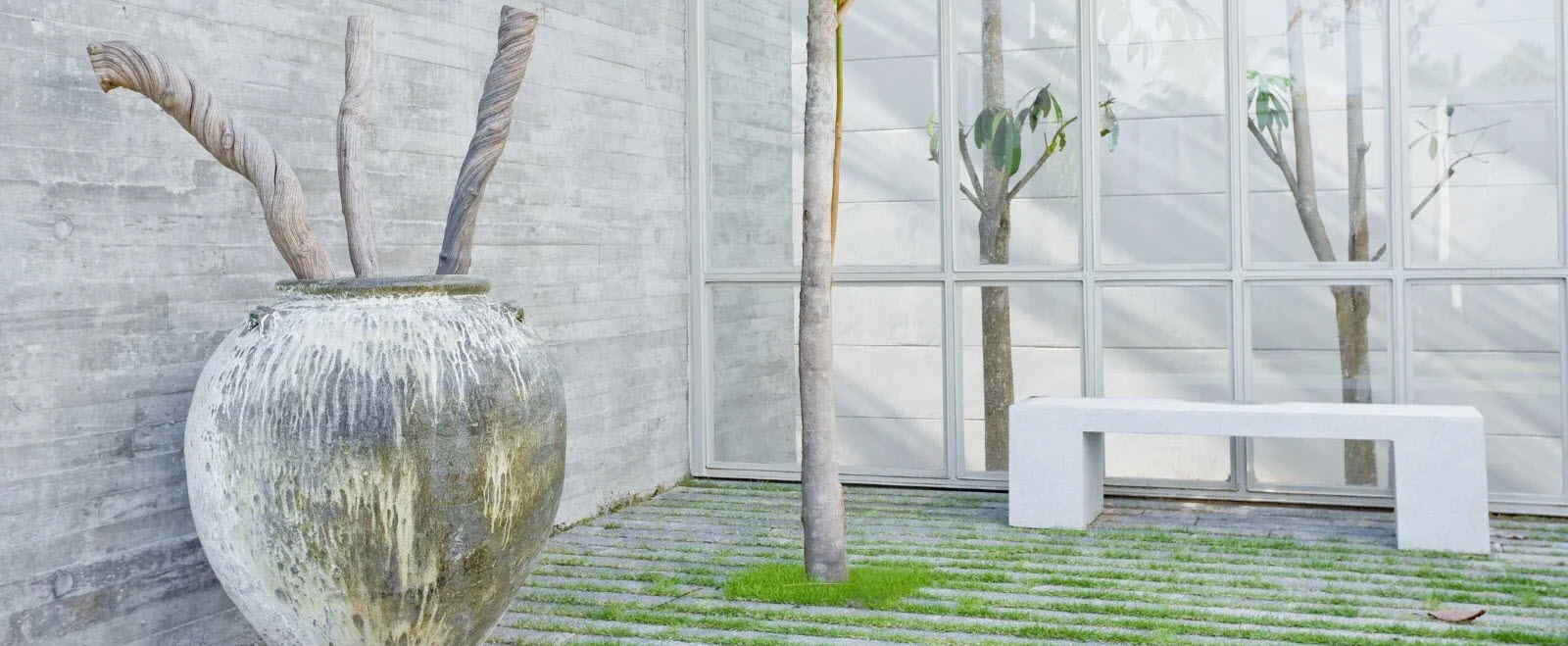 CARING FOR YOUR TREES IN A MEGA DROUGHT
When drought strikes in San Jose and across the Bay Area, most people cast their eyes down to the drying ground. As a dedicated commercial landscaping company in San Jose CA serving this drought-prone region, we know how easy it can be for many to take their eyes off the prize, our precious trees.
While the dignified size of such beautiful specimens mean that they may not react from the drought as quickly as flowers, plants or lawns.
To that point, trees are highly vulnerable to extended periods of drought. At FloraTerra, we consider it our duty to help our customers care for these expensive assets.
Oftentimes, when we begin to see the signs of a tree in stress, we mustn't forget it may have been engaged in a battle with the drought.
Of course, the loss of mature trees can be a tragedy, not just from a monetary point of view, but a disengaging experience for visitors, customers and corporate brands.
To safeguard against this, a commercial landscape designer – ISA Certified Arborist can advise on trending trees that are best suited for the Bay Area climate, especially during the initial landscape design review or renovation phase.
However, for trees that are already acclimated and in good health, there is much that can be done for (PHC) plant health care.
There are tactics, too, that we can employ to help your trees and landscape survive the drought. With that in mind, let's explore best practices from a HOA landscape company.
KNOWING HOW MUCH WATER YOUR TREE NEEDS
As California's temperatures begin to rise, many Condominiums, Homeowners Associations, and Commercial Facilities may not completely understand the ramifications of under watering their trees, especially during a prolonged drought.
While water conservation is important, it's also important to remember that trees need water to survive and thrive.
Assessing what their specific H2O requirements actually calls for evaluating the age, health, species, location, and micro climate of each tree.
Young trees may need more frequent watering, perhaps once per week, especially because their root systems are not fully developed. While mature trees may be satisfied with a deep watering, perhaps once per month.
Native tree varieties will be far better adapted to the local climate, while more delicate species may need supplemental watering and care for proper acclimation.
Trees that are not fully established—which includes most varieties—will benefit from watering beyond the drip line, especially because the root system will extend wider than the canopy.
Those in wind-exposed spaces, positioned in heated micro climates and abutting structural foundations will likely have a greater demand for water.
The best way to know for sure, is to turn to a industrial landscape company that specializes in water conservation and tree care maintenance. Our Irrigation Specialists will be able to assess your site, and advise on how to provide the right amount of water—not too much, not too little, precisely the right amount.
MONITOR FOR STRESS DURING A DROUGHT
Whether or not you are on the case with watering, it is always best to monitor for signs of stress during extended periods of drought. This is particularly important because even if drought does not appear to damage your trees, it can weaken their immunity system thus leaving them vulnerable to harmful pathogens, pest infestation, disease and potentially mortality.
Just as shrubs and common area plants will begin to suffer when under stress, your trees will show signs including wilt, leaf curl, scorch, early leaf drop (defoliation) or even loss of color.
An inspection of leaves may reveal marginal browning along the edge, interveinal chlorosis (yellowing of leaf tissue), or perhaps obvious scorching.
The foliage of evergreen species may turn yellow, red, brown or even purple. These are signals that the tree is in a defense mode to naturally protect itself from the impacts of drought and stress.
Do keep in mind that if you suspect a tree or shrub is under stress, it is best to delay the use of nitrogen-based fertilizers to prevent root burn. Also, be aware that newly planted landscaping is vulnerable to drought, needing frequent and supplemental water until the landscaping is established.
Favoring drought tolerant California-native plant species can help to prolong the risks of drought, creating more resilient landscaping over time.
TREE MAINTENANCE DURING A DROUGHT
When drought sets in, weed growth can slow—particularly if your landscape enjoys a highly efficient drip irrigation system from FloraTerra—creating the illusion that maintenance requires far less effort than normal.
While it may seem, there is much less commercial landscape maintenance to be performed during a drought, administering the right amount of care when the mercury rises can undoubtedly help your landscaping retain its resplendence.
LIGHT TREE PRUNING DURING A DROUGHT
With an eye for detail, maintenance and proper pruning is still required during a drought. Broken, dead, or diseased limbs can deplete the already tapped resources.
With the best judgement of a Certified ISA Arborist, a tree that is in serious decline may be considered for removal, especially to ensure the safety of nearby pedestrians, structures, vehicles and understory targets.
MULCHING HELPS TREES DURING DROUGHT
Your trees will also be appreciative of timely mulch application.
In fact, the entire landscape will benefit from this excellent practice, as mulching dramatically reduces water evaporation. Just as is the case with plants in your common areas, trees don't appreciate having mulch piled against their trunk, so go for a donut-shaped layer, rather than a molehill.
With mulch applied around the base of the tree, the water from your irrigation system is far more likely to remain in the soil. You can improve upon this by watering in the early morning or late evening when the wind and evaporation are at their lowest point.
As you can see, with a little observation and forethought, there are many ways to encourage and protect your trees and landscaping during a drought. For absolute peace of mind, why not turn to a commercial landscape company in and around the San Jose area and beyond?
ABOUT US
The FloraTerra Design Group has proudly tended to many of the Bay Area's most prestigious commercial, retail and mixed-use properties for more than twenty-five years.
We are passionate about supporting facilities, mixed use properties, campuses, retail, resort destinations, and landscape services for condominium & homeowner associations.
Our corporate & commercial landscape service includes everything from a single building to large multi-complex campuses.
All inclusive HOA & Condominium Landscape Maintenance, landscape planning, irrigation repairs & modifications, sustainable green spaces that offer an abundance of color, drought resistant landscape design and water conservation services.
FOR MORE INFORMATION CALL 408.275.1200 OR CLICK BELOW
 
SERVICING THESE LOCATIONS AND MORE!
| | | |
| --- | --- | --- |
| Santa Clara County | Alameda County | San Mateo County |
| Silicon Valley, CA | Fremont, CA | Palo Alto, CA |
| San Jose, CA | Newark, CA | Menlo Park, CA |
| Santa Clara, CA | Union City, CA | San Carlos, CA |
| Sunnyvale, CA | Hayward, CA | Belmont, CA |
| Mountain View, CA | San Leandro, CA | Redwood City, CA |
| Cupertino, CA | Alameda, CA | Foster City, CA |
| Milpitas, CA | Dublin, CA | Burlingame, CA |
| Morgan Hill, CA | Pleasanton, CA | Daly City, CA |
| Gilroy, CA | Livermore, CA | South San Francisco, CA |