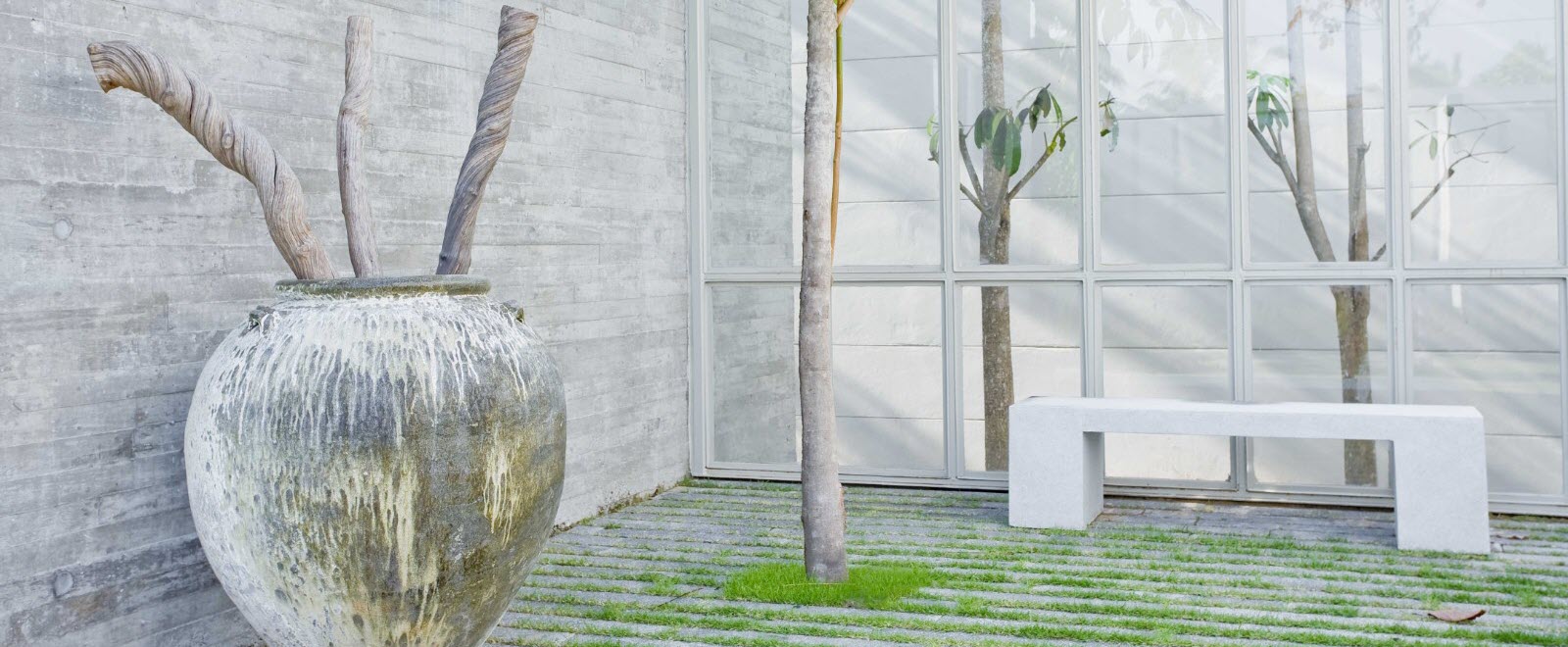 10 Simple Ideas to Get the Best from Your Commercial Landscape Contractor
The art of commercial landscape design and maintenance is about so much more than understanding how to create bold aesthetics and ensure that plants thrive. Key to a prosperous collaborative relationship is outstanding client communication—something that we always hold as the highest priority here at FloraTerra.
Whether your green spaces are part of a commercial setting, frame a prestigious HOA property, or serve as a backdrop to corporate success, a landscaping surprise is never welcome!
When it comes to commercial landscaping service, only a supporting feature of your endeavors, garden spaces on your property represent your brand and also a significant portion of your operational budgets. As such, efficiency is a must, and that begins with aligned interests and a constant flow of communication.
To help you ensure that all key information is transmitted before the irrigation gets turned on, here are ten aspects of commercial landscape planning that your contractor should be committed to. Knowing them can help you assess the competency of landscaping professionals and guide you in getting the best of their services.
1. Every Landscape Has a History
When it comes to HOA & Commercial Landscape Maintenance, no two properties are entirely the same. Each unique site comes with a vocabulary of nuances that a commercial landscape company must become acquainted with.
As such, a new contractor should certainly be keen to discover past maintenance practices and areas of challenge. To aid them in this exploration, you can provide details of the property's known history, developments, and upgrades.
When these factors are combined with a comprehensive understanding of the location's aspect and unique qualities, alongside your aesthetic goals and budgets, a clear plan of action can be developed.
2. Confirming Landscaping Contractor's Credentials
As any seasoned Condo and HOA Landscaper knows, the role of those charged with the care of your landscape is one that requires a breadth of skills and contemporary knowledge.
They should be readily equipped with the full spectrum of certifications, accreditations, and insurances, as well as having a deep understanding of federal and municipal compliance mandates and conservation practices.
Better yet, their standards will be aspirational, integrating water wise landscaping strategies and low emissions equipment while honoring the standards that you aim to achieve.
Don't be afraid to ask for all the right commercial landscaper credentials when courting a collaborator and be specific about your needs so that they can support you in realizing them.
3. A Clear Road Map to Eliminate Landscaping Weaknesses
Whether a landscape is new or in need of renovation, certain areas are bound to need more focused attention, and these should certainly be planned for. If certain plants are unhealthy or unsuited to the aspect or soil type within which they have been placed, they should be moved or replaced in a timely manner to avoid unnecessary ongoing maintenance.
Poor draining areas can be addressed promptly to improve water infiltration, while young plants need an exceptional commercial irrigation design that provides an efficient delivery system for establishing their root system as quickly as possible—for better water distribution now and in the future.
Taking clear and concise action at the beginning of your partnership with a commercial landscape company will lay a foundation of resilience that will reward with lower maintenance and water needs in the years to come.
4. An Intelligent Approach to Irrigation
Water is simultaneously a core element of verdant landscapes and the costliest resource that they require. With that in mind, an expert commercial landscape specialist will always have a keen eye out for opportunities to improve efficiency and ensure that the water consumed by your green spaces goes only to nurturing its living inhabitants, and not into evaporation or runoff.
As water conservation specialists in San Jose Ca, we often advise our newer clients to conduct a water audit with these motivations in mind. Irrigation repairs and replacements, or upgrading to smart meters that adjust automatically depending upon climate conditions can all offer excellent ROI when deployed with the right know-how.
5. Harnessing Water Conservation to Your Advantage 
In addition to ensuring that irrigation is efficient and well designed, all sorts of gadgets such as rain shut-off devices, flow sensors, drip and soak systems, and storm-water collection systems can be incorporated into your landscape design.
When combined with recycling and composting, the resource requirements of the green zones that beatify your property can be substantially reduces. Speak to your landscape contractor about the countless possibilities in sprinkler system design and maintenance and resource management to leverage these benefits.
6. Soil Types & Testing
It may seem excessive to send soil samples off to the lab for testing or probe to assess moisture levels, but an HOA landscaper equipped to offer these services will inevitably save you time and resources in the long run.
Cultivating a clear picture of the soil characteristics across your property can help to ensure that the nutrient balance of topsoil is correct, irrigation is appropriately deployed, soil improvement strategies can be enacted ahead of planting, and mulching is applied in the right volumes. Starting with the soil will safeguard the speedy and healthy growth of your garden, making every investment count.
7. The ins and Outs of Plant Maintenance
Your commercial landscape design company should be able to design, build, and maintain landscaping that is perfectly suited to your unique setting.
This requires an advanced understanding of the tree, shrub, and flower species that will thrive even when faced with drought. When the correct species are introduced, they will be more resistant to pests, require less water, and call for only the most modest maintenance.
Do expect your commercial or HOA landscaping contractor to be able to express the drivers behind their plant choices and why each selection will be advantageous.
8. Keeping the Uninvited at Bay
Speaking of pest and disease mitigation, it is always easier to prevent problems than correct them. A contemporary approach to landscape design will incorporate tactics that leave no space for weeds—and certainly won't water them.
Modern commercial landscapers have learned to work with nature rather than fighting against it, creating resilient landscapes that are naturally hostile to pests and disease. A monitoring strategy should always be in place so that any issues are caught at the earliest possible stage, however, smart landscape designs should keep the uninvited at bay.
9. Property Safety and Hazard Responses
Whether landscaping is in a residential setting or a professional one, the presence of hazards should never be tolerated.
Your HOA or Corporate Landscape service provider should always prioritize best practices when it comes to ensuring safety. This may mean pulling in an arborist for tree care to remove branches that could fall, the prompt removal of debris and trip hazards, and the monitoring of irrigation to ensure that runoff cannot cause a slip hazard.
Of course, we cannot always anticipate every eventuality, and in the event of a burst pipe or storm damage, you may need emergency landscaping support. Clients of FloraTerra enjoy 24-hour customer service, so they can always request assistance if the unexpected occurs.
Using the latest cloud-based technology, our customers can see the progress on their work orders in real time and know that we are always a call or a message away. Today's commercial landscape managers deserve no less.
10. Prioritizing Sustainability of the Planet and Your Bottom Line
It is certainly a happy reality that landscaping practices designed to maximize results and minimize resource use are often also more beneficial to the environment.
Well-designed water wise landscapes minimize the wastage of precious H20, while resilient plantscapes need less in the way of pesticides and herbicides, making your landscaping more welcoming to birds, pollinators, and other beneficial visitors.
A sustainability-impassioned landscape company will help you make room for nature while curating the elegant aesthetic that will showcase your property at its best.
These very practices are what allows FloraTerra to hold its title as an esteemed and affordable commercial landscaping company, serving properties small and large across the Bay Area. Are you ready to discover how we can help you transform your relationship with your property's landscaping? If so, reach out to our team today.
For More Information, Call 408.275-1200 or Click Below