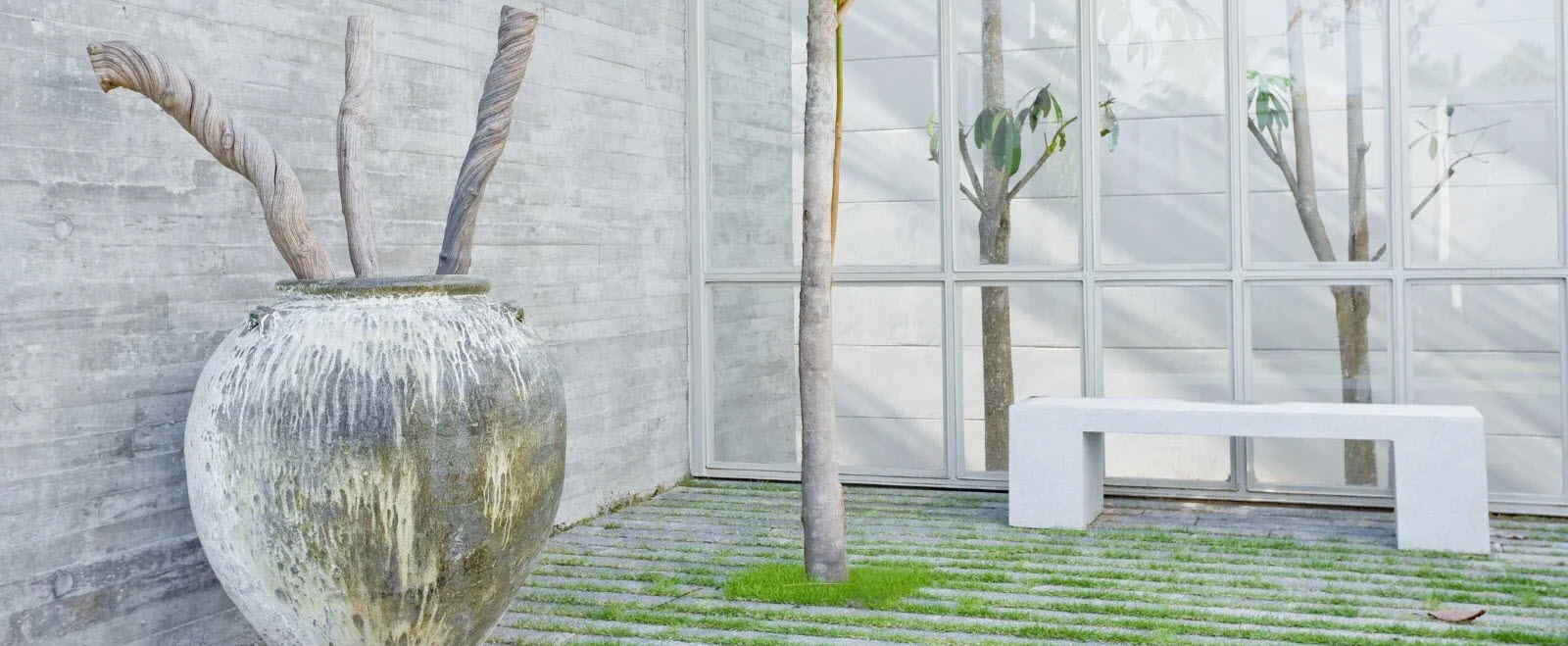 Ensure a Professional Relationship with Your Commercial Landscape Company
As spring erupts across the Bay Area—this year promising us a particularly special Californian poppy super bloom—and Easter's celebrations pass us by, the season serves as a poignant reminder to reflect on the joyful relationships that define our everyday lives.
While the most central among these relationships are of course with family, friends, and loved ones, there is value in recognizing that professional relationships can bring just as much vibrancy to life when they are truly nurturing.
As an impassioned and affordable commercial landscaping company serving the Bay Area, we consider outstanding customer care a vital cornerstone of our enterprise.
Research tells us that taking incredible care of valued customers makes our clients 93% more likely to remain within the FloraTerra family. But we also know that the benefits of communicating with attentiveness and compassion extend so much further.
By prioritizing customer experiences, we ensure that every interaction is as fulfilling as it can be for everyone involved.
Communication is the Foundation of Collaboration
Commercial landscape maintenance is always a collaborative process, requiring that the day-to-day operations of clients and contractors merge seamlessly.
The long-term game plan of your commercial landscaping service should be in full alignment with your long-term property and business aspirations. When communication is open and efficient, so much more can be achieved to everyone's merit.
Studies suggest that 70% of any client journey depends upon how customer care is perceived.
This illuminates the reality that exemplary plant care, cutting-edge irrigation, and drought-tolerant design must always be accompanied by free-flowing information sharing, regular check-ins, and thoughtful commercial landscaping walk-throughs to keep everyone merrily on the same page, with a sense of feeling heard and respected.
Trust Begins With an Unwavering Commitment to Quality
Whether depending upon your commercial landscape contractor for daily maintenance, commercial tree care, or expert irrigation design and installation, you should always be able to enjoy total confidence.
Similarly, the only way for a landscape company to earn a client's lasting trust is with absolute quality and consistency.
We often find that clients approach FloraTerra having lost faith in another contractor after a small breach of trust that left an irreparable dent in their confidence.
Unmistakably, the ingredients of trust, quality, and consistency are essential for any healthy and prosperous professional relationship recipe. Without them, the flavor will always be lacking and clients will be left wanting more. 
A Great Account Manager is an Ultimate Ally
To better serve your commercial property, any landscaping contractor must have an intricate understanding of its daily ebb and flow.
Landscape maintenance should always fit around the other facets of property care and operation, and as such, you should expect a single account manager with whom you share absolute trust and clear understanding.
That dependable individual will be able to navigate your contract through its various elements, from plant health care to water conservation, ensuring that misunderstandings are avoided and that challenges are quickly resolved.
By prioritizing this lead relationship, your commercial landscape company safeguards you against conflict, confusion, and the roadblocks that arise while contractors jump to conclusions.
As a landscape service provider, it is our job to forge an ever-stronger client-vendor relationship, understanding your needs and meeting them daily.
Setting Clear Expectations for Greater Rewards
The setting of clear expectations in any professional relationship means that everyone can progress towards the same goals in perfect parallel.
This is a welcome contrast to the mistrust that inevitably follows poorly managed expectations.
In this sense, your landscaping contractor should approach both short and long-term planning with integrity. They should also provide the means for you to clearly see and understand their role in action.
These days, expectations can be clarified to the highest standard thanks to modern technology.
Here at FloraTerra, we provide a user-friendly app and client portal, allowing our customers to see their property's work orders advance in real-time, with geo-located photographs of the latest developments and the opportunity to communicate and get updates from anywhere, any time.
This is a wonderful example of technology enhancing human interaction rather than substituting it, which will always be a central tenet to our work as Commercial Landscape Designers in San Jose, CA.
Are you looking for a commercial landscape company that will place your customer experience first?
The FloraTerra team draws upon decades of prosperous relationships with some of the most prestigious commercial properties in the Bay Area, and we believe that it is our attention to customer care that allows us to exceed where others fail.
To Learn More About our HOA Landscape Company, Call 408.275.1200 or Click Here
Areas We Service:
| | | |
| --- | --- | --- |
| Santa Clara County | Alameda County | San Mateo County |
| Silicon Valley, CA | Fremont, CA | Palo Alto, CA |
| San Jose, CA | Newark, CA | Menlo Park, CA |
| Santa Clara, CA | Union City, CA | San Carlos, CA |
| Sunnyvale, CA | Hayward, CA | Belmont, CA |
| Mountain View, CA | San Leandro, CA | Redwood City, CA |
| Cupertino, CA | Alameda, CA | Foster City, CA |
| Milpitas, CA | Dublin, CA | Burlingame, CA |
| Morgan Hill, CA | Pleasanton, CA | Daly City, CA |
| Gilroy, CA | Livermore, CA | South San Francisco,CA |